The purpose of this funding opportunity announcement (FOA) is to encourage grant applications for new or continued Native American Research Centers for Health (NARCH).
The NARCH program supports opportunities for conducting research and research training to meet the needs of American Indian/Alaska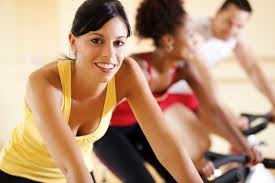 credit: ymcanyc.org
Native (AI/AN) communities.
This FOA is issued by the National Institute of General Medical Sciences in conjunction with the other Institutes/Centers of the National Institutes of Health (NIH) and the Indian Health Service (IHS).
---
Relevant Nonprofit Program Categories
---
---
---
---
Obtain Full Opportunity Text:
http://grants.nih.gov/grants/guide/pa-files/PAR-12-182.html
Additional Information of Eligibility:
Other Eligible Applicants include the following: A federally recognized AI/AN Tribe, as defined under 25 U.S.C.
1603(d); or A Tribal organization, as defined under 25 U.S.C.
1603(e), including Tribal colleges or health boards meeting this definition; or A consortium of two or more of those Tribes or Tribal organizations.
Applicants other than Tribes must provide proof of non-profit status.
Non-domestic (non-U.S.) Entities (Foreign Institutions) are not eligible to apply.
Non-domestic (non-U.S.) components of U. S. Organizations are not eligible to apply.
Foreign components, as defined in the HHS Grants Policy Statement, are not allowed.
Full Opportunity Web Address:
http://grants.nih.gov/grants/guide/pa-files/PAR-12-182.html
Contact:
NIH OER WebmasterFBOWebmaster@OD.NIH.GOV
Agency Email Description:
If you have any problems linking to this funding announcement, please contact the NIH OER Webmaster
Agency Email:
FBOWebmaster@OD.NIH.GOV
Date Posted:
2012-05-08
Application Due Date:
2012-07-10
Archive Date:
2012-08-10