The National Institutes of Health (NIH) and the Centers for Disease Control and Prevention (CDC) hereby notify Program Director(s)/Principal Investigator(s) (PD(s)/PI(s)) holding specific types of research grants (activity codes listed above) that funds are available for administrative supplements to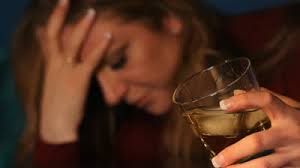 credit: Caetanearaltamira Blog
improve the diversity of the research workforce by recruiting and supporting students, postdoctorates, and eligible investigators from groups that have been shown to be underrepresented in health-related research.
This supplement opportunity is also available to PD(s)/PI(s) of research grants who are or become disabled and need additional support to accommodate their disability in order to continue to work on the research project.Administrative supplements must support work within the scope of the original project.
---
Relevant Nonprofit Program Categories
---
---
---
---
Obtain Full Opportunity Text:
http://grants.nih.gov/grants/guide/pa-files/PA-15-322.html
Additional Information of Eligibility:
Other Eligible Applicants include the following: Alaska Native and Native Hawaiian Serving Institutions; Eligible Agencies of the Federal Government; Faith-based or Community-based Organizations; Hispanic-serving Institutions; Historically Black Colleges and Universities (HBCUs); Tribally Controlled Colleges and Universities (TCCUs) ; Non-domestic (non-U.S.) Entities (Foreign Institutions) are not eligible to apply.
Non-domestic (non-U.S.) components of U. S. Organizations are not eligible to apply.
Foreign components, as defined in the NIH Grants Policy Statement, are allowed.
Full Opportunity Web Address:
http://grants.nih.gov/grants/guide/pa-files/PA-15-322.html
Contact:
NIH OER WebmasterFBOWebmaster@OD.NIH.GOV
Agency Email Description:
If you have any problems linking to this funding announcement, please contact the NIH OER Webmaster
Agency Email:
FBOWebmaster@OD.NIH.GOV
Date Posted:
2015-08-07
Application Due Date:
2018-09-29
Archive Date:
2018-10-30