Purpose.
This funding opportunity announcement (FOA) solicits Research Conference Grant (R13) applications for scientific meetings aimed at building interdisciplinary research teams in basic behavioral and social science research (b-BSSR).
Applicants must propose developmental activities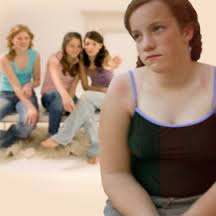 credit: Top News
(i.e., meetings/workshops) that will build the capacity of interdisciplinary teams to accelerate, expand, and/or strengthen fundamental knowledge in b-BSSR as relevant to the Nations health and well-being.
Proposed interdisciplinary teams must include at least one investigator from the basic social and/or behavioral sciences, and must include investigators from at least one additional discipline.
Applicants are encouraged to either:
(1) accelerate, expand, and/or strengthen the scope of investigation of a specific b-BSSR research domain through the integration of disparate approaches from b-BSSR and allied disciplines; or (2) increase the sophistication of theoretical, methodological, and analytical approaches in b-BSSR.
These goals may be accomplished by fostering the development of shared scientific terminology, approaches, and methodologies across disciplines in order to address a common b-BSSR research question.
Investigators may submit applications to support multiple meetings over a period of up to two years.
Mechanism of Support.
This FOA will utilize the R13 grant mechanism.
Funds Available and Anticipated Number of Awards.
The NIH Basic Behavioral and Social Science Opportunity Network (OppNet) intends to commit approximately $325,000 in total costs (direct costs plus Facilities and Administrative [F&A] costs) in FY 2011 to fund four to six new grants in response to this FOA.