This Funding Opportunity Announcement (FOA), issued as part of the NIH Basic Behavioral and Social Sciences Opportunity Network (OppNet), encourages revision applications to incorporate basic research on behavioral and social mechanisms underlying stigma into active R01 research projects.
For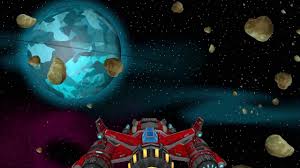 credit: Cancer Research UK
this initiative, projects may focus on stigma processes and mechanisms from the perspective of stigmatized individuals or groups and/or of individuals or groups holding stigmatizing beliefs.
Projects may examine stigma in the context of specific health conditions; however, the focus of the work must be on the underlying mechanisms of stigma rather than on condition-specific manifestations of stigma.
---
Relevant Nonprofit Program Categories
---
---
---
---
Obtain Full Opportunity Text:
http://grants.nih.gov/grants/guide/rfa-files/RFA-MD-13-005.html
Additional Information of Eligibility:
Other Eligible Applicants include the following: Alaska Native and Native Hawaiian Serving Institutions; Asian American Native American Pacific Islander Serving Institutions (AANAPISISs); Eligible Agencies of the Federal Government; Faith-based or Community-based Organizations; Hispanic-serving Institutions; Historically Black Colleges and Universities (HBCUs); Indian/Native American Tribal Governments (Other than Federally Recognized); Non-domestic (non-U.S.) Entities (Foreign Organizations); Regional Organizations; Tribally Controlled Colleges and Universities (TCCUs) ; U. S. Territory or Possession; Non-domestic (non-U.S.) Entities (Foreign Institutions) are eligible to apply.
Non-domestic (non-U.S.) components of U. S. Organizations are eligible to apply.
Foreign components, as defined in the NIH Grants Policy Statement, are allowed.
Full Opportunity Web Address:
http://grants.nih.gov/grants/guide/rfa-files/RFA-MD-13-005.html
Contact:
NIH OER WebmasterFBOWebmaster@OD.NIH.GOV
Agency Email Description:
If you have any problems linking to this funding announcement, please contact the NIH OER Webmaster
Agency Email:
FBOWebmaster@OD.NIH.GOV
Date Posted:
2013-03-20
Application Due Date:
2013-08-02
Archive Date:
2013-09-02